Be fresh - Stand Out!
Websites can be very monotonous - and nobody wants to do business with a lackluster company.  Older web designs usually have a shortage of design inspiration - yours shouldn't.
Have what your customers want: Good Design.
Differentiate Your Business from the Competition.
You have a superior product than your competitors - so have a website that displays your strengths and proves you better than the competition.
Maximize Your Influence to Online Visitors
First impressions are everything - on the web, they can be the only thing.  Potential customers judge your business from your website - if they don't gain trust from your site - they oftentimes get a bad impression of your business.  Your website is an 'online business card.' - and you don't want to make a bad impression with a poorly designed site.
Move ahead and 'Dress to Impress'
Websites are designed best when they gain the trust and understanding of their visitors.  Much like in the real world, it is the first impression which sets the pace towards a working relationship.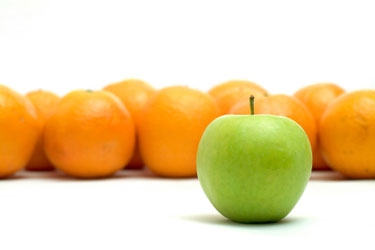 Standing out from the crowd and grabbing attention is at the heart of every marketing plan.  It's also what we strive for every day with our clients.  Differentiation sets you apart, but you also have to know your audience.